Wishlist Wednesday is a book blog hop where we will post about one book per week that has been on our wishlist for some time, or just added (it's entirely up to you), that we can't wait to get off the wishlist and onto our wonderful shelves. It is hosted by Dani of Pen to Paper.
I wish… I wish… I wish to have…

The 5th Wave by Rick Yancey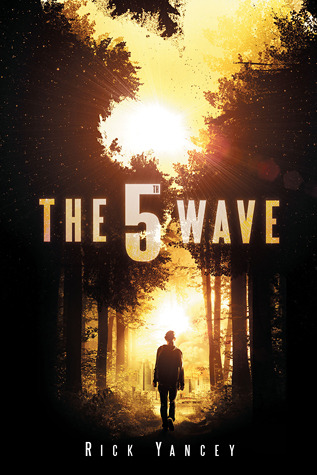 Goodreads Synopsis:
The Passage meets Ender's Game in an epic new series from award-winning author Rick Yancey.
After the 1st wave, only darkness remains. After the 2nd, only the lucky escape. And after the 3rd, only the unlucky survive. After the 4th wave, only one rule applies: trust no one.
Now, it's the dawn of the 5th wave, and on a lonely stretch of highway, Cassie runs from Them. The beings who only look human, who roam the countryside killing anyone they see. Who have scattered Earth's last survivors. To stay alone is to stay alive, Cassie believes, until she meets Evan Walker. Beguiling and mysterious, Evan Walker may be Cassie's only hope for rescuing her brother—or even saving herself. But Cassie must choose: between trust and despair, between defiance and surrender, between life and death. To give up or to get up.
+++
Again I am swayed by the power of hype. I am not a huge fan of Sci-Fi (aliens just doesn't appeal to me) but a lot of people are just raving about this book and it is going to be turned into a movie! That pretty much sums up why I want this book. 
If you guys have read this book feel free to comment your thoughts about it but please I beg you, NO SPOILERS!
What are you wishing for this Wednesday?
Happy Reading,