Wishlist Wednesday is a book blog hop where we will post about one book per week that has been on our wishlist for some time, or just added (it's entirely up to you), that we can't wait to get off the wishlist and onto our wonderful shelves. It is hosted by Dani of Pen to Paper.
I wish… I wish… I wish to have…

Aristotle and Dante's Discover the Secrets of The Universe by Benjamin Alire Saenz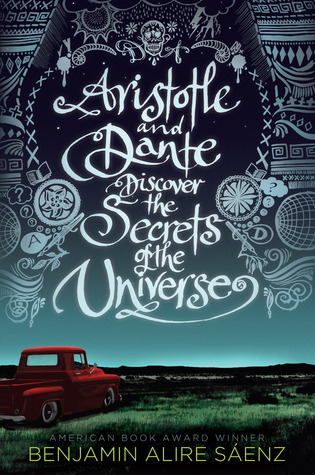 Goodreads Synopsis:
A lyrical novel about family and friendship from critically acclaimed author Benjamin Alire Sáenz.
Aristotle is an angry teen with a brother in prison. Dante is a know-it-all who has an unusual way of looking at the world. When the two meet at the swimming pool, they seem to have nothing in common. But as the loners start spending time together, they discover that they share a special friendship—the kind that changes lives and lasts a lifetime. And it is through this friendship that Ari and Dante will learn the most important truths about themselves and the kind of people they want to be.
+++
I have heard nothing but amazing things about this book! Like seriously almost everyone who has read this book, loved it. The hype did it again.
Til Death by Kate Evangelista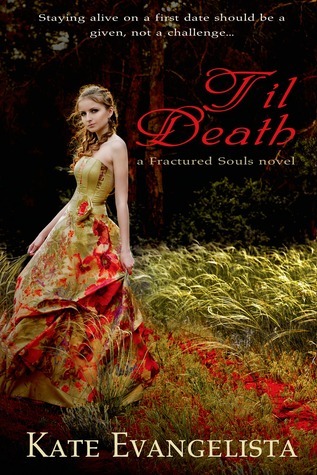 Goodreads Synopsis:
Sixteen-year old Selena Fallon is a dreamer. Not a day-dreamer, but an I-see-the-future kind of dreamer. Normally this is not a problem as she has gotten pretty good at keeping her weird card hidden from everyone in her small town. Except from her best friend Kyle and her grandparents, of course. But when Selena dreams of her own rather bloody death, things get a little too freaky even for her.
Enter Dillan Sloan. Selena has seen the new guy in a different dream, and he is even more droolworthy in person. Beyond the piercing blue eyes and tousled dark hair, there is something else that draws her to him. Something…electric. Unfortunately, Dillan makes it more than clear that he does not feel the same. They just met, so why would he act like he hates her?
When Dillan and Selena are forced together one weekend to work on a school project, Selena prepares to be ignored as usual. But when she stumbles across a few undead in the backyard, Dillan comes to her rescue and reveals a whole lot more. Not only is he part of a society that hunts otherworldly creatures…she is too. And she is being targeted by a force bigger and darker than anything she ever imagined. Despite her death dream, Selena is not going to give up easy, especially when she discovers that Dillan might not actually hate her after all. 
+++
If I solely base everything on the cover of this book, I wouldn't even bother having an interest in this. However, when I read the synopsis I felt like it was right up my alley. Also, the author is Filipino, which makes me want it even more! 
If you guys have read any of these books feel free to comment your thoughts about it, but please I beg you NO SPOILERS!
What are you wishing for this Wednesday?
Happy Reading,