Wishlist Wednesday is a book blog hop where we will post about one book per week that has been on our wishlist for some time, or just added (it's entirely up to you), that we can't wait to get off the wishlist and onto our wonderful shelves. It is hosted by Dani of Pen to Paper.
I wish… I wish… I wish to have…
Since You've Been Gone by Morgan Matson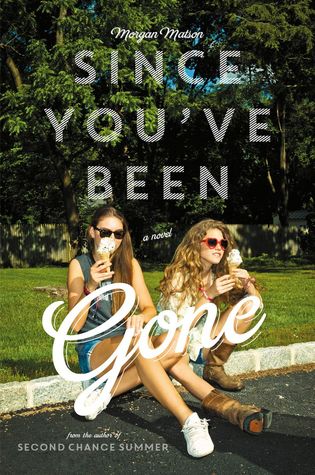 Goodreads Synopsis:
It was Sloane who yanked Emily out of her shell and made life 100% interesting. But right before what should have been the most epic summer, Sloane just…disappears. All she leaves behind is a to-do list.
On it, thirteen Sloane-inspired tasks that Emily would normally never try. But what if they could bring her best friend back?
Apple picking at night?
Okay, easy enough.
Dance until dawn?
Sure. Why not?
Kiss a stranger?
Um…
Emily now has this unexpected summer, and the help of Frank Porter (totally unexpected), to check things off Sloane's list. Who knows what she'll find?
Go skinny-dipping?
Wait…what?
+++
After August, I think I want to to cool off for a bit and just read a few contemporaries. This one will be on the top of my list because of the hype (YES! AGAIN WITH THE HYPE). The plot sounds interesting and really cute. PLUS the cover looks stunning and the dust jacket has a picture inside!