Wishlist Wednesday is a book blog hop where we will post about one book per week that has been on our wishlist for some time, or just added (it's entirely up to you), that we can't wait to get off the wishlist and onto our wonderful shelves. It is hosted by Dani of Pen to Paper.
I wish… I wish… I wish to have…
The Final Empire (Mistborn #1) by Brandon Sanderson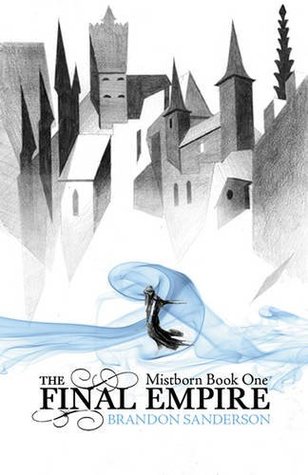 Goodreads Synopsis:
In a world where ash falls from the sky, and mist dominates the night, an evil cloaks the land and stifles all life. The future of the empire rests on the shoulders of a troublemaker and his young apprentice. Together, can they fill the world with colour once more?
In Brandon Sanderson's intriguing tale of love, loss, despair and hope, a new kind of magic enters the stage – Allomancy, a magic of the metals.
If you are in the booktube scene, you know that the Mistborn trilogy by Brandon Sanderson have been talked about for ages. I am not a high fantasy reader, but I really, really, really want to read some. I want to be all hipstery and such, so I chose this one among the fantasy books. It does sound super interesting and the magic system just seems so wickedly awesome!
If you guys have read this book feel free to comment your thoughts about it, but please I beg you NO SPOILERS!
What are you wishing for this Wednesday?
Happy Reading,