Let's be real, rating/reviewing a book is a tough thing to do (well, at least in my case). This is especially true in the following (but not limited to) scenarios:
When you encounter a book that you hate but everybody loves, which gives you this anxiety to post your opinions online in fear of people's retaliation.
Hurting the feelings of the author who worked tirelessly to deliver his/her precious baby in the world.
I know that as a book blogger, I shouldn't be biased when writing a review because my credibility as a reviewer will be tarnished otherwise. However, I do think about the possible reactions of my readers whenever I write a critical review. "Will they hate me for disliking a popular series or book?" will pass by my conscience and I will suddenly become anxious to click publish/post. Thankfully, I've been coping with this issue and I am able to say my unpopular opinions guilt-free in public. Plus, the reactions I get from people are not as terrifying as I thought they would be.
The thought of the author who labored towards the publication of their novels is probably the most challenging one. This particular internal issue is what sparked this blog post in the first place. Even though I have been blogging for a few years now, I still have struggles writing critical and negative reviews because I do feel bad whenever I give a meager rating to a book. As an aspiring novelist myself I understand the hardships of writing, editing, and publishing a novel, which is why I struggle to write/talk about a book critically.
I know that many authors are adults and they could take any form of criticism. They also rarely have time to read book reviews, but I still think about their feelings whenever I post a one to three star rating. That is why majority of the reviews I post are the books that I do like/love enough to recommend to people. The problem with this is I feel like I'm not a well-rounded book blogger and I'm too "butterflies-and-rainbows" nice. I just want to strike the right balance between being critical without being too harsh, but the problem is I don't know how to do it.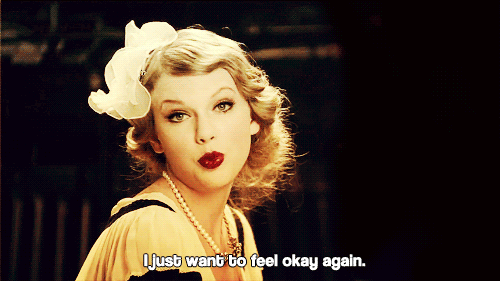 As part of my sudden realizations in this particular topic, I decided that I will no longer utilize a rating system in my book reviews. I have been pondering about removing it in my blog for a while now and I finally am going to do it. I think I can now easily share my candid thoughts with you guys without stressing myself with which hand-gesture or number of stars I should give a book's performance. Plus, you'll be forced to read my review if you want to know my feelings towards a novel. 
I hope that this post made sense and I just want to air these thoughts out you guys, the people that understands the struggle.
If you are a book blogger/booktuber, how do you manage to write critical reviews? What were your experiences after you shared your unpopular opinions?
Your response with the questions at hand will be highly appreciated!